Our Specialties
Rehearsal Dinners

Engagement Portraits

Bridal Portraits
Fundraisers/Galas

Conventions
Debutante Parties

Birthdays

Anniversaries

Milestones
Check out this newspaper ad from 1977!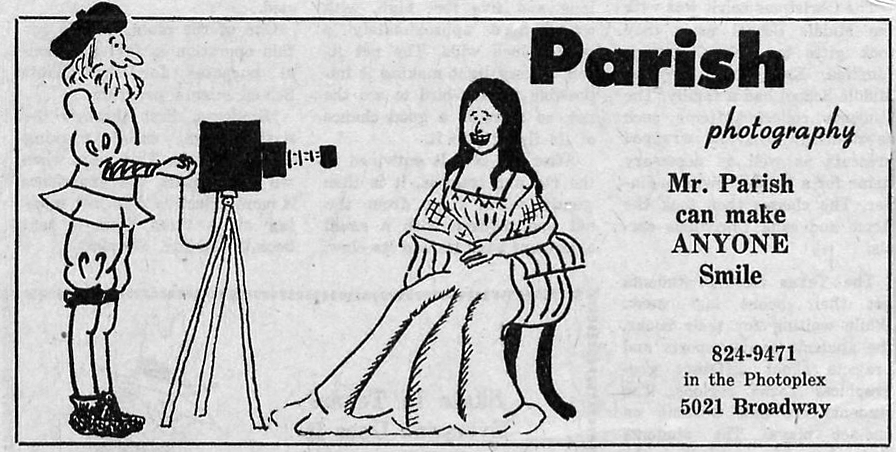 Charles Parish founded Parish Photography in 1964 and became the go-to photographer in San Antonio. He passed on the reins to JB Lyde in 2012. She is honored to continue his legacy.
You can learn more about us and check out our annotated timeline.
Our Latest Work
admin
2023-04-04T14:56:30-06:00
admin
2023-04-19T12:45:13-06:00
admin
2023-04-04T14:55:23-06:00
admin
2023-04-04T14:54:55-06:00
admin
2023-04-19T12:42:10-06:00